New Trend Micro Internet Security 2010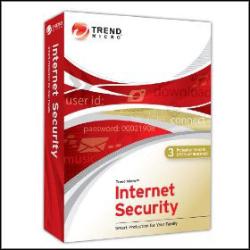 The latest version of Trend Micro Internet Security has been released, so it's time for me to give an updated review and opinion on it.
As I expected Trend Micro has stuck to what has made this product great over the years, and I hope they continue to do it. The big points on this security scanner are speed, usability, and overall protection. I have yet to see a commercial product on the market that has matched what Trend Micro has done here.
On the speed, I am not going to give you some statistics, because each computer will run it deferently than others. However I look at the performance more on lower end computers, because that is where you will see real issues if there are any. In the past Trend Micro took a hit on performance with the 2008 product, and it got better with the 2009 version. With the 2010 version it runs MUCH faster on older hardware that the 2008 version would'nt have at all without upgrades. I am talking about systems with 512mb of RAM and single core Pentium 4 processors. As you can expect installing this on a system with more RAM, and a multi-core processor results in faster load times, and on-access scan times.
Again, Trend brings overall protection as the product still includes Anti-Virus, Anti-Spyware, Firewall, Anti-spam, and basic parental controls. As usual a single retail license is good for 3 computers, normally enough for a single household. Normal retail price for a 3 license pack is $49.99, and if you need more than that a Trend reseller agent such as myself can give you better deals on 5 or more licenses. The detection rates seem to be just as good if not better than previous iterations of the product. Since the product has just recently been released it is going to be hard to say how it will fare better over other versions in regards to direct attacks against it. However Trend has had a very good track record in this area for not being disabled or crippled by a virus.
Finally the big point for any home user is how easy the product is to manage and use. Just like before Trend has stuck with their very similair user interface they have used through the years so there is no learning curve for previous users on where things are at. Everything is listed in main categories (Tabs), and then each sub component is listed under those. Each feature can still be turned off or on independant of the others. This allowing of simple turning off of features as needed is a tremendous help in diagnosing issues with the computer. These days phone technicians are very quick to blaime Anti-virus software for issues on the computer. Trend allows quick debugging of this issue, by allowing you to completely turn off the program by simply right clicking on the icon in the task bar and exiting. This causes all Trend processes to be shutdown and unloaded until you restart the computer, or open Trend Micro again. Other products such as McAfee, and Norton are notorious for being difficult to close, and causing networking issues.
I have always recommended Trend Micro Internet Security to my customers for home and business use. In small businesses with 5 to 10 computers that don't have a central server Trend Internet Security is a great choice. For those that do have a central server, there are higher end Trend products that are even better and provide the management features you will need.
There really is'nt anything I can complain about with this product. I would like to see even faster startup times when the computer starts up, but compared to other products it still beats them hands down. I would give the product a 10 out of 10, however I have seen previous versions fail in some cases, very rare, but it does happen.
Overall 9 out of 10
If you would like to get a physical copy of Trend Micro Internet Security 2010, you can save a few bucks and get it from PC Mall. I've provided a link here for you to use.
As of this writing going for $42.99 on PCMall.com
Last Updated: 09/14/2009 03:15 AM