Where do you buy your electronics equipment and gadgets from?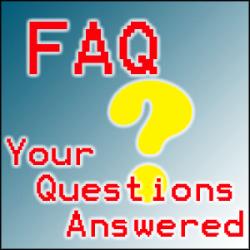 Some people have asked me where I purchase my equipment and parts from that I use in fixing all these computers.
Well when it comes to off the shelf parts like power supplies, ram, cases, cd drives, etc. I usually purchase them through NewEgg.com . The irony is that I do have deals with distributors, but because I do not order hundreds of parts at a time New Egg is almost always cheaper by $10 or more per part. I will also use them for most of my pre made cable needs as well.
When it comes to ordering licenses for software such as Trend Micro I stick with my distributors because they can give me raw license prices and not have to alway purchase retail copies. This lets me bring the savings to my customers which makes everyone happy. Plus it lets me get another punch in at Norton and McAfee which if you don't know already I hate.
If you also are asking about the products that I review, I actually purchase these as well. I get them from all kinds of different places, sometimes New Egg, sometimes Amazon, and sometimes it's something I saw on a shelf in a store. No one currently has sent me anything for the sole purpose of reviewing it, however if anyone wants to contact me and I'll be glad to work something out.
The biggest thing that drives me to purchase from a company is three things.
Number 1 is if I've had a good experience from the company before. If I've had trouble with them chances are I am not going to use them. Also if I am familair on how they ship things I also know more of when to, and how to expect packages. This lets me plan ahead of time when I do my orders as I am not always around to sign for packages.
Number 2 is product price, if I can buy the product cheaper from a good company I will do it. Who does'nt do that? I occasionally will pay more for a product, if I can order it from a specific company I have dealt with before, but I'm not going to fork out hundreds more.
Finally 3rd is my shipping options. I like to be able to get a product quickly and for a good price on shipping. If I can get a product tomorrow for $10 shipping I'll be more inclined to go with that company vs another, even if the price might be a little bit more on the product. Also if I know that I will be getting a package from one shipping company the same time I need what I am ordering I will go for a company that will use that shipping company IE uses UPS vs Fedex. Sometimes this results in all the packages coming earlier in the day rather than later. Again I say sometimes as this does'nt always happen, but it is nice when it does. Also I don't like to ship things via United States Postal Service. I have nothing against them, but it just seems like my packages take WAY too long to get here compared to other services.
I do order from other companies as well such as Zip Zoom Fly, PC Mall, Mac Mall, Apple, Dell, and HP. However these are normally for more specialty items and software.
Last Updated: 09/23/2009 02:39 AM