Remote Support
Defcon-5 can perform work on your computer from afar over the internet, however to do this we require some things on your end.
The technician on the phone will need you to download and run the Quick Support tool.

Use this link for the Mac OS version

Use this link for servers and dedicated remote clients

You will then be asked if you want to Save, or Run the program. Select the Run option.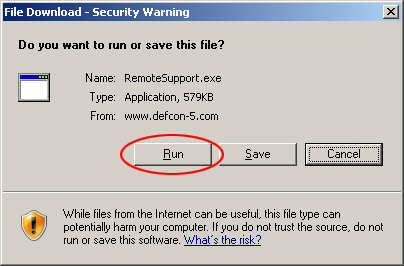 The Remote support tool will then run, once it has started up all the way you will have a screen like this one: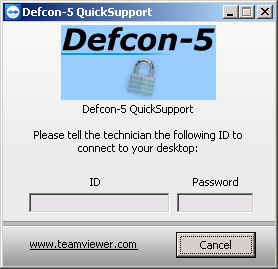 Give the technician the ID and Password so that he may connect to your system.

That's it!
Last Updated: 11/13/2015 07:17 AM